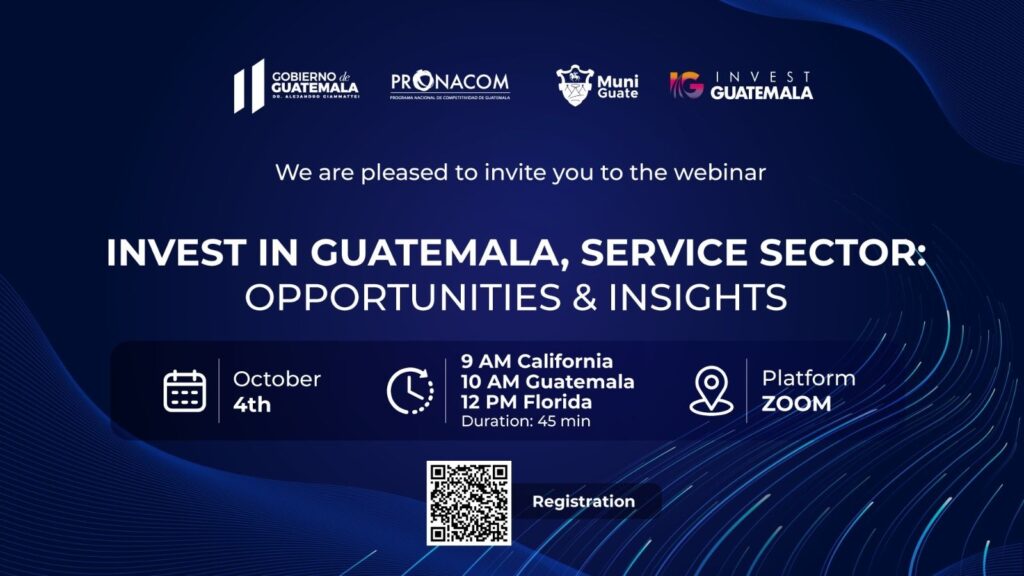 Are you ready to supercharge your investment portfolio? Join KIVO BPO's CEO, Jose Agüero, in an enlightening webinar that's set to redefine your investment strategy.
 Event Details:
Title: Exploring Opportunities in Guatemala for Call Centers, BPOs, and ITOs
Date: October 4th
Time: 12pm EDT 
Duration: 1 Hour
Platform: Zoom
Registration: https://lnkd.in/ewT9R266
Why Guatemala? Unravel the Potential.
In recent years, Guatemala has emerged as a top-tier destination for Call Centers, Business Process Outsourcing (BPO), and Information Technology Outsourcing (ITO). Its strategic advantages make it an investment hotspot, and this webinar will divulge why smart investors are flocking to this thriving market.
What to Expect:
Insider Insights: Gain invaluable insights into the burgeoning Call Center, BPO, and ITO sectors in Guatemala.
Competitive Advantages: Discover the competitive edge of investing in Guatemala, where opportunities abound.
Success Stories: Hear from industry leaders who have already harnessed the potential of this thriving market.
Government Support: Learn about the robust government incentives and support available to investors.
Network with Pros: Network with key stakeholders and fellow investors, expanding your reach and knowledge.
Save the Date – October 4th!
Mark your calendars for October 4th and get ready to unlock a world of profitable investments in Guatemala's dynamic BPO, ITO, and Call Center sectors. Don't miss this chance to take your investment portfolio to new heights!